Best Work Boots for Cold Weather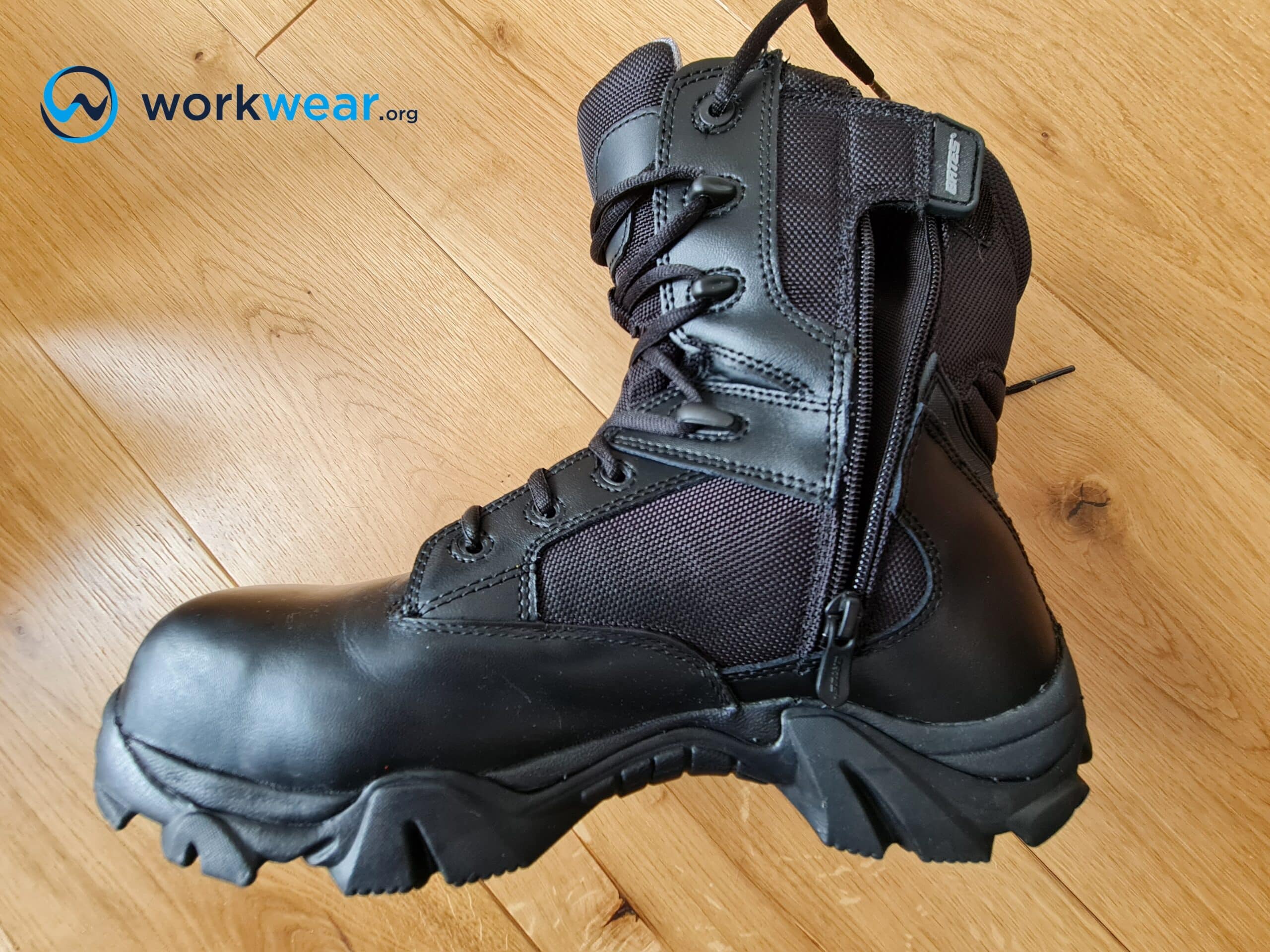 When you're working in cold weather conditions, the last thing you need is to worry about the comfort and safety of your feet when you should be focusing all your energy on finishing the tasks at hand. The best work boots for cold weather are constructed to secure your feet in a comfortable cocoon to help you walk around easily, so you can continue being productive without your movements being negatively affected by the biting cold. These boots work remarkably well when it comes to warmth retention, either with insulation materials or with the way they're designed, so you can be sure that your feet won't be painfully chilled or even frostbitten while you're working in low-temperature conditions. Check out this list of the top work boot choices for use in cold weather to see which ones will perfectly suit your requirements.
Our Picks – Best Work Boots for Cold Weather
Detailed Product Reviews
If you'd like to get acquainted with your new potential faithful companion, here are detailed reviews.
Chippewa Aldarion Insulated Comp Toe Boot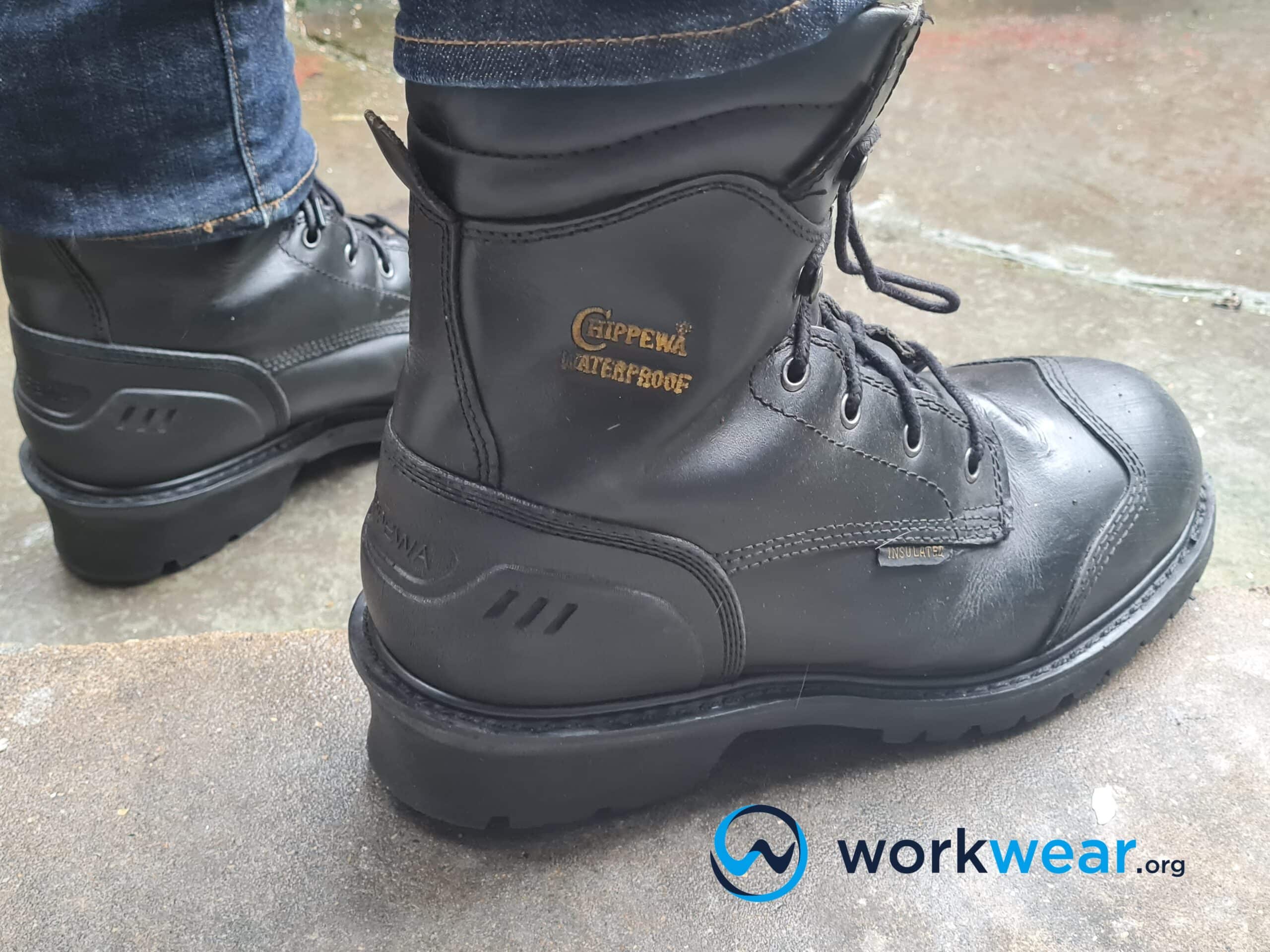 Outsole
Synthetic Oil Resistant
Price range
$224.35 to $299.00
Jobs with extremely harsh surroundings such as loggers, linemen, and other professions with tough outdoor settings
Work areas that are wet, muddy, or waterlogged and will benefit from complete waterproofness
Providing long-lasting foot warmth when working in cold and wet outdoor conditions
Thick leather and heavy-duty construction suitable for extremely tough environments
Waterproof membrane keeps the foot protected from wetness
Thinsulate insulation maintains comfortable warmth when working in cold weather conditions
Composite toes offer safety against impact and compression threats in a lightweight structure
Heel and toe rubber reinforcements for increased durability
Heavy – can cause discomfort with long hours of use
The Chippewa Aldarion Insulated Composite Toe Boot is built with a truly rugged structure to deliver the high level of protection that you'll need in cold weather conditions. This boot is at the top of the list of the most rugged boots we've seen, featuring composite toe protection to shield the foot against severe crushing injuries. It's constructed with an exclusive waterproof membrane system that locks out water, mud, snow, and other liquids, keeping the foot dry and comfortable in extremely wet work settings. We love how the 3M Thinsulate Ultra insulation locks in much-needed warmth in cold environments but make the boot feel too bulky. The non-tarnish silver hardware maintains high-quality performance and appearance for a long time.
Unique Features
Sole
The rubber outsole's deep lugs bite firmly into different surfaces, helping sustain secure footing over unstable or slick ground conditions for a safer walking experience. It's also fairly flexible and doesn't get in the way of comfortable foot movements.
Fit
The boot has built-on contoured arch support to maintain the foot's normal alignment and stop foot fatigue. We like the padded collar's design as it keeps the ankle secured, preventing it from easily becoming twisted while walking on tricky surfaces. The triple-density foam insole offers ample cushioning exactly where it's needed to keep the foot cradled in the most comfortable way without hampering mobility.
Build
The leather upper is quite thick and is designed to withstand being used for tough jobs that involve being exposed to low-temperature settings while exuding a premium texture that stands out aesthetically when paired with any work attire. The heel and toe areas are strengthened with black rubber components that guard these areas against premature damage.
Summary

Chippewa Aldarion Insulated Composite Toe Boot is our best overall pick for features that can easily withstand harsh cold weather settings, such as 3M Thinsulate Ultra insulation, waterproof membrane, composite toe protection, and non-tarnish hardware.
---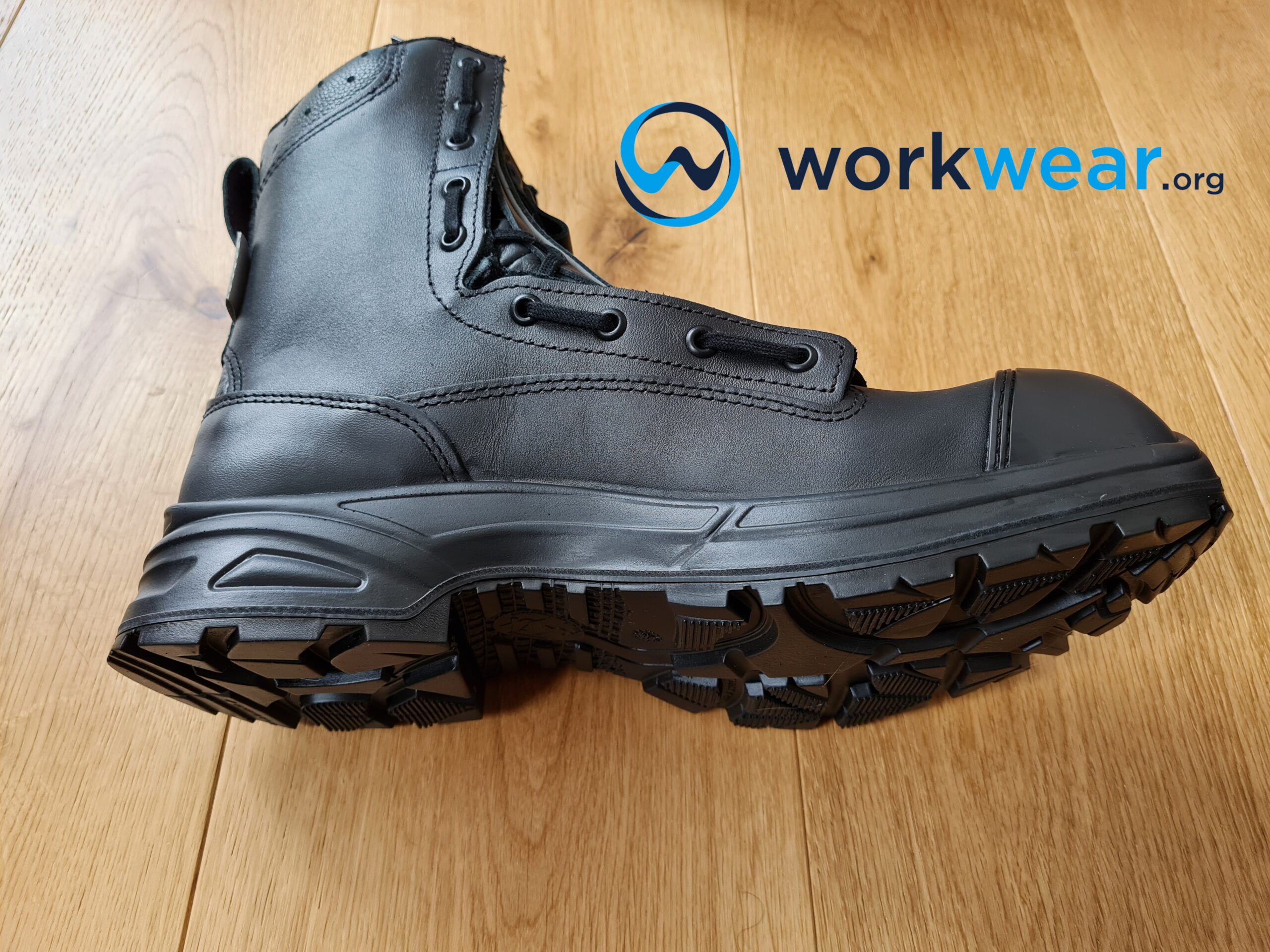 Material
Sun reflective leather
Type of Toe
Yes (composite)
Weight
8.82lb / 4kg / 141.1oz
Outsole
Heat-resistant outsole
Price range
$279.99 to $399.00
Jobs that are exposed to hazardous environments and situations, such as firefighters and other EMS personnel
People who prefer snug-fitting work boots for harsh settings
Work settings that require boots that are resistant to water, chemicals, and blood-borne pathogens
Exceptionally comfortable and lightweight
Slip-resistant outsole
Water- and stain-resistant leather
Slip-on design with elastic side panels
Reinforced stitching
Not completely waterproof
The Skechers Work Bronwood Shoe feels exceptionally comfortable, with a fully cushioned built with memory foam that instantly conforms to the foot's shape for customized comfort. We love the ultra-lightweight structure that adds to the remarkably comfortable profile because it doesn't weigh down the foot with a bulky feeling. The leather upper has reinforced stitching for improved durability and is water-resistant, making it easier to work in and around the bar or food service areas without worrying too much about accidental spills. Slipping on the shoe doesn't pose any problems, with the elastic side panels easily adapting to the foot's shape for superior comfort and convenience. The high-traction outsole promotes stability over tricky surfaces.
Unique Features
Sole
The slip-resistant rubber outsole helps maintain your steady footing by providing the strong traction needed to stabilize the shoe over slippery or uneven ground conditions. It's also flexible enough to easily adapt to every step without a restrictive feeling.
Fit
The shoe has a relaxed fit design, allowing the foot to maintain its naturally spread-out position to prevent cramping. Its memory foam insole follows the foot's shape while securing its position for enhanced comfort and support. We like the convenient slip-on design with elastic panels that widen to accommodate effortless foot entry and exit.
Build
The heel and toe areas are fitted with synthetic overlays that increase the shoe's durability by protecting these parts from premature damage. The seams are constructed with reinforced stitching to further enhance the shoe's strength, guaranteeing long-term functional benefits. The upper is resistant to stains for easier cleaning and maintenance.
Summary

Skechers Work Bronwood Shoe stands out with a superbly comfortable design featuring elastic side panels, an ultra-lightweight structure, memory foam insole, and water- and stain-resistant leather.
---
Dunlop Purofort Rig Air Safety Boot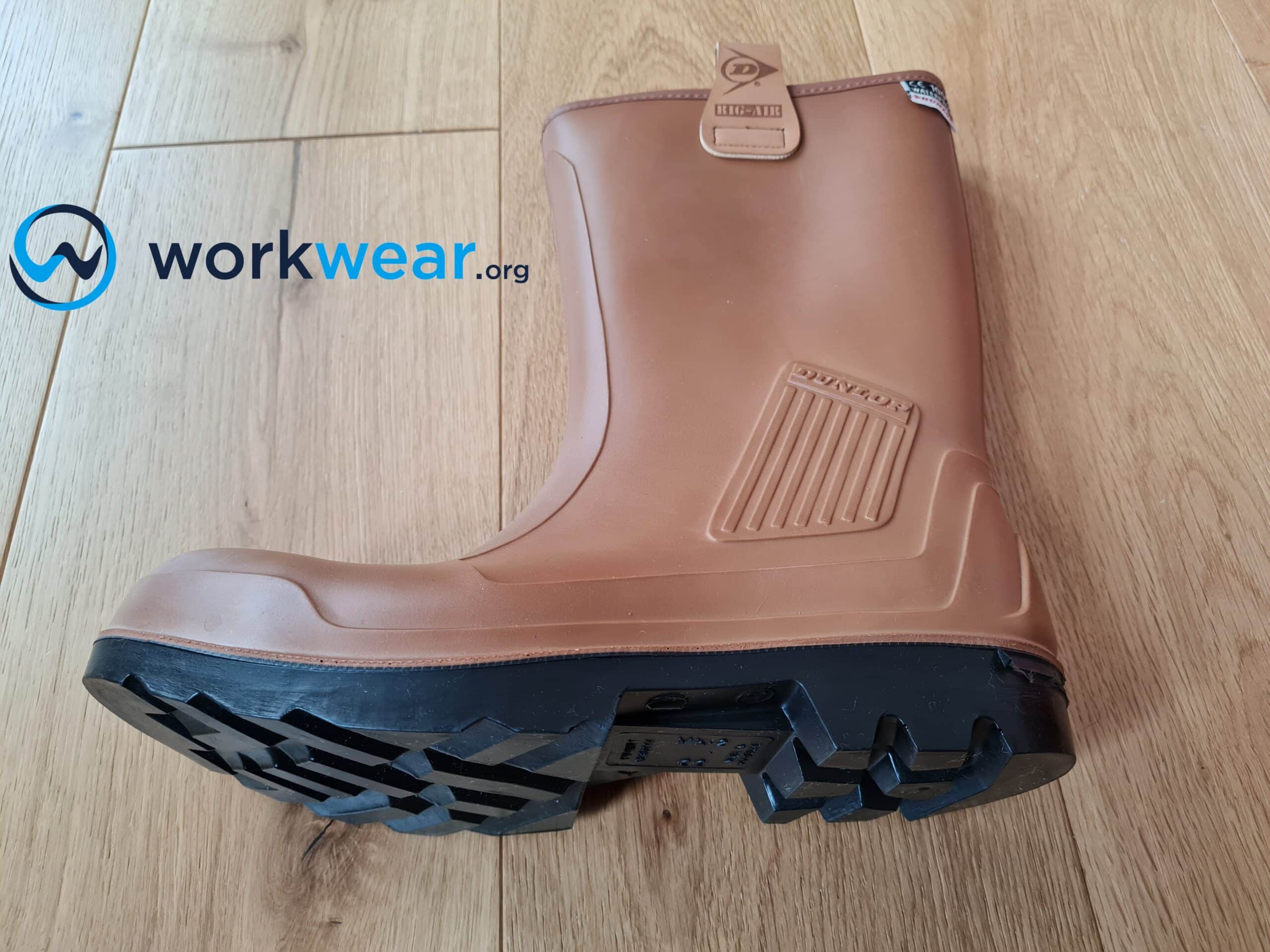 Price range
$122.07 to $299.00
Indoor settings that aren't slippery or exposed to extreme wetness
Service professionals who may require long hours of walking or standing
People who prefer a lightweight, comfortable shoe with a plain design
Lightweight and comfortable
Versatile design
Convenient to slip on and remove
OrthoLite footbed
Style may be too plain for some
The Clarks Cotrell Free Loafer comes with a versatile design that's very easy to pair with different work attire options that may be required in the bar, kitchen, front of the house, and other areas that are involved in the restaurant operations. It's also stylish enough to look great with jeans and even with more formal outfit choices that you can use in office settings and for social events. We like the convenient slip-on design that promotes fuss-free wearing. The OrthoLite footbed delivers a bouncy feel that works to help bring back the energy to each step. It also absorbs the shock coming from repetitive steps to prevent foot fatigue.
Unique Features
Sole
The rubber outsole promotes enhanced stability as it grips surfaces strongly, enabling safe walking across slippery, wet, or greasy floors even at a hurried pace. We like how it flexes with each step for unhampered mobility during the busiest work shifts.
Fit
The slip-on design offers the supreme convenience of being able to easily put on and remove the shoe without the need to tinker with the laces every time. The OrthoLite foam makes the interior feel very comfy with the right level of cushioning, warding off the foot pain without the overly thick structure.
Build
The OrthoLite cushioning doesn't weigh as much as other cushioning materials, allowing the shoe to maintain a lightweight profile that's ideal for all-day standing or walking. The shoe offers remarkable versatility as it looks equally rugged and stylish, but some may consider the design too plain.
Summary

Clarks Cotrell Free Loafer stands out with a versatile design that's both rugged and stylish. It's also comfortably lightweight, convenient to slip on and take off, and has low-profile, breathable cushioning.
---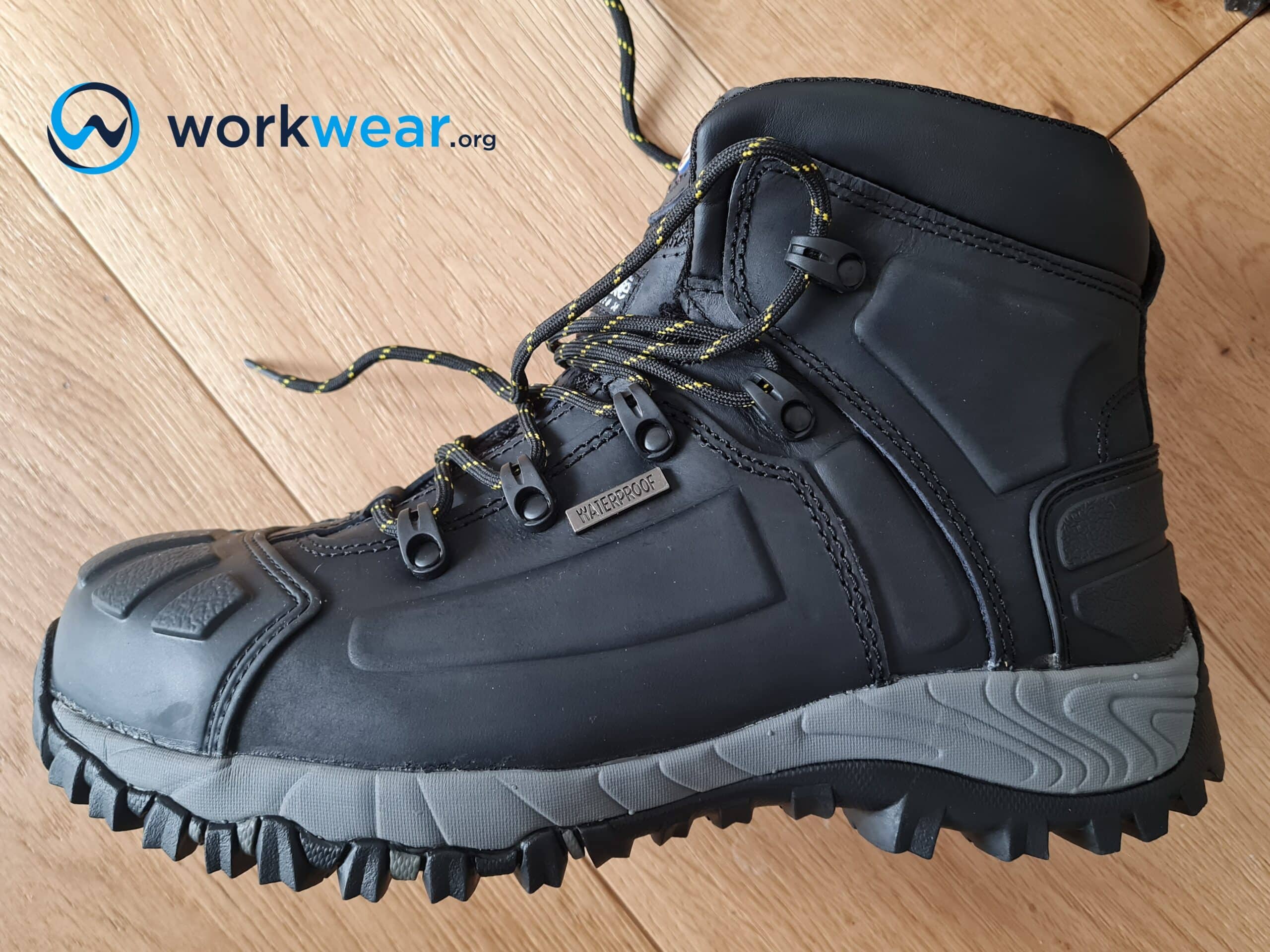 Weight
1.86b / 0.84kg / 29.63oz
Price range
$109.95 to 300.00
Foodservice and kitchen professionals, as well as other jobs that require long hours of standing and walking around
Indoor use without exposure to water and other liquids
Work duties that are not threatened by heavy or blunt objects that can fall on the foot
Air-cooled memory foam insole
Electrical hazard protection
Slip-resistant sole
Relaxed fit design
Not waterproof
Thin laces don't look very durable
The Skechers Work Fourche Shoe is fitted with a memory foam insole that's enhanced with air-cooled properties, promoting and preserving a cool feeling for longer so your foot won't feel overheated even in humid or hot settings. We especially like how this component keeps the air continuously flowing throughout the shoe and moves moisture away from the skin to stop excessive sweatiness. Meanwhile, the relaxed fit enhances comfort without hampering the foot's movements. The electrical hazard protection provides a secondary safety layer against electrocution in case there's exposure to live currents in dry conditions. The slip-resistant outsole promotes safer walking on tricky surfaces by delivering a firm grip on the ground.
Unique Features
Sole
The outsole offers good traction, enabling confident walking on wet or unstable floor conditions while maintaining steady footing for improved efficiency in the workplace. We appreciate how the midsole absorbs shock while maintaining a flexible platform that promotes unrestricted mobility.
Fit
The relaxed fit design allows the foot to spread out naturally, so it won't be crammed into a confined space, leaving enough room inside the shoe for the toes to freely wiggle. The lace-up design allows convenient fit adjustments, so the shoe will always feel comfy and secured in place.
Build
The shoe's streamlined profile is designed to blend in seamlessly with uniforms and other workwear. The lace-up feature adds a touch of formality to the otherwise plain and casual-looking shoe, making it versatile enough to be paired with more formal wear At the same time, it retains an almost sporty silhouette, making it ideal for more relaxed settings as it can easily be worn with jeans.
Summary

Skechers Work Fourche Shoe works best for warm work environments, with an air-cooled memory foam insole that keeps the interior cool and well-ventilated. It also offers electrical hazard protection, good slip resistance, and a relaxed fit design.
---
Bates GX-8 Side-Zip Gore-Tex Boot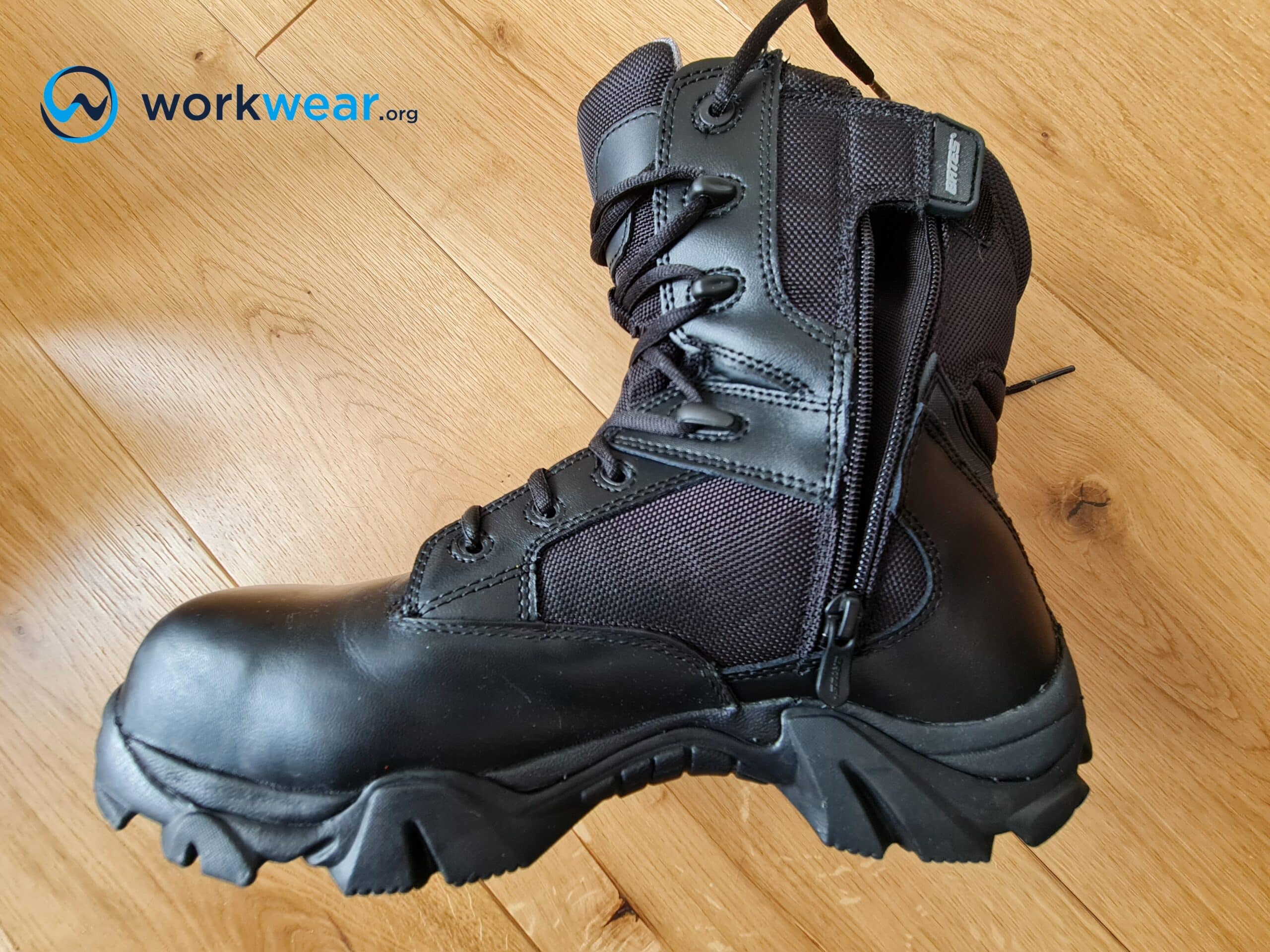 Materials
70% Leather 30% Nylon
Weight
2.75lb / 1.25kg / 44.09oz
Price range
$169.95 to $299.00
People who are looking for an all-rounder shoe in an affordable range
People who have long working hours ensure maximum comfortability and flexibility
Strong shock absorption
Comfortable and lightweight
Stylish Oxford silhouette
Flexible construction
The Rockport Channer Oxford sports an updated Oxford design that goes well with workwear and uniforms that are normally required in certain food service sector jobs, such as those that are involved with guest services, bartending and other front-of-the-house duties. It adds a touch of elegance to work attire and is still versatile enough to pair well with chinos and suits, as well as with jeans. We like the truTECH comfort system that features a latex footbed soaking up the shock coming from hours of walking on hard surfaces, preventing foot fatigue from completely setting in. This footbed also has a nice bounce that injects more energy into each step.
Unique Features
Sole
The EVA outsole offers decent traction to help prevent slipping accidents while navigating unstable or slippery floor conditions. Its low-profile structure doesn't contribute a lot to the total weight, so the shoe easily maintains the lightweight construction that doesn't cause a dragging sensation on the foot.
Fit
The shoe's padded collar embraces the ankle with just the right level of cushioning to ward off uncomfortable friction while enhancing the snug fit that increases stability. We like the lace-up feature as it allows effortless fit adjustments, ensuring that the shoe always feels secure and comfortable. This flexible Oxford easily accommodates the foot's movements for comfortable walking without the restrictive feeling.
Build
The shoe showcases a classy Oxford silhouette that wonderfully matches formal work attire and suits. It's versatile enough to be paired with jeans and chinos for a more relaxed style that still exudes class. The cap-toe detail delivers a tasteful flair that boosts the shoe's refined look.
Summary

The Georgia Boot Hammer Internal Met Guard Steel Toe Work Boot offers fantastic foot protection, with the combination of a steel toe and an internal met guard to keep the foot safe against dangerous compression and impact. It's also very comfortable and grips low-traction surfaces for continuous safety.
---
Alternative Options
Muck Boot Chore Classic Work Boot
The Muck Boot Chore Classic Work Boot has a waterproof body that effectively stops snow, muck, mud, and other liquids so that the interior stays completely dry for the whole day. It comes with a triple-reinforced toe that guards this zone against being extensively scuffed or scratched when you're working in areas that are constantly exposed to abrasive objects. This reinforcement also makes kneeling on hard surfaces more comfortable as the thick rubber material protects the toes from being pressed into unyielding surfaces. Meanwhile, the quadruple reinforcement on the heel area helps hold the heel in a secure position to prevent it from slipping inside the boot, enabling you to keep on walking in the most stable manner over a variety of terrains. The neoprene lining preserves the warmth inside the boot for long-lasting comfort that wards off the chill when you're in cold environments for long periods. This lining hugs the curves of the foot and calf for personalized comfort even as it works doubly hard to stop cold water from getting into the boot to help maintain the right temperature that feels most comfortable all day long. The thick outsole offers great traction to help you walk safely over tricky ground conditions while avoiding slipping accidents even when you're walking quickly to finish numerous tasks efficiently.
Ariat Catalyst VX Defiant Insulated Boot
The Ariat Catalyst VX Defiant Insulated Boot is built with 400 grams of Thinsulate Ultra insulation that delivers superior warmth retention for a comfortable boot-wearing experience when you're outdoors in cold weather conditions or even indoors in low-temperature settings. The thin insulation material doesn't feel too bulky, so the boot interior remains comfortably spacious enough to prevent an uncomfortably tight feeling. The waterproof GORE-TEX membrane delivers strong protection against liquid penetration to guarantee all-day foot dryness regardless of how long you'll be in areas that are surrounded by wet elements. The thick cushioning on the tongue and collar promotes a snug fit that not only protects the foot from rubbing painfully against the boot's interior but also helps increase the stable feeling as the foot is secured in place. The Cobalt VX technology continuously works to manage the temperature for long-lasting comfort in various work environments even as it sustains the boot's flexibility for effortless walking and moving around, without rigid materials getting in the way of your agile movements. The pure silver X-Static sock liner delivers permanent odor control, so you'll have the confidence to wear the boot for the entire shift without worrying that you'll have smelly feet problems by the end of the day. The Vibram outsole provides excellent traction for increased stability over tricky ground conditions.
Dunlop Purofort+ Safety Boot
The Dunlop Purofort+ Safety Boot delivers superior protection to prevent water and other liquids from getting in so that the foot can continue enjoying the dry interior even when you're working in extremely wet locations. This rubber boot has a very flexible structure that allows you to walk, kneel, and move around with complete ease as it won't cause the restrictive feeling that often comes with using stiff rubber boots. The tall height stops water from entering from the boot opening to ensure that you'll be able to safely wade through deep puddles or mud without the unwanted substances splashing in. The sole contains aggressive lugs that deliver fantastic traction to make it much easier for you to walk in slippery or rough ground conditions without risking your safety and comfort. The heel is designed to absorb the shock that's produced by long hours of walking or standing on hard surfaces. The impact is then spread out evenly throughout the boot to prevent fatigue from building up in the leg and foot muscles. This boot offers cold insulation down to -20°C to maintain a comfortable feeling when you're in cold weather settings. It offers antistatic electrical insulation to make it safer to work in areas that are prone to static electricity build-up.
Muck Boot Muckster II Ankle Boot
The Muck Boot Muckster II Ankle Boot's waterproof construction seals out water, mud, and other wet elements to keep the foot protected being thoroughly soaked while you're surrounded by extreme wetness. The 4mm-thick layer of neoprene helps retain continuous warmth to ensure that the foot stays comfortable when you need to finish your chores in cold outdoor conditions or indoor settings with low temperatures. The neoprene layer conforms to the foot's contours for maximum comfort and stops cold air from creeping in to maintain the cozy warmth inside the boot for longer. The lightweight structure makes the boot ideal for light gardening chores and doesn't cause discomfort even with long hours of nonstop boot use. The mesh lining promotes proper ventilation by letting in more air and allowing it to move freely, so that excess moisture and heat can quickly disperse before the boot can start to feel overheated, especially with prolonged use in humid or hot conditions. The footbed comes with an antimicrobial cover that fights bacterial growth to prevent foul smells from developing over the course of a hectic day at work. The thin sole offers decent traction to prevent slipping and delivers maximum flexibility, so your movements won't be restricted by stiff soles.
Muck Boot Derwent II Wellington Boot
The Muck Boot Derwent II Wellington Boot's waterproof construction forms an impenetrable barrier against liquids to maintain a completely dry interior while you're in exceptionally wet conditions. The smooth rubber panels on the upper can quickly be cleaned so you won't need to worry about a difficult clean-up time as the mud and dirt will easily slide off the surface when you hose down the boot at the end of the day. The neoprene lining offers customized comfort as it follows the shape of the foot and helps retain the warmth to prevent the foot from getting uncomfortably chilled when you're in cold settings. The relaxed fit makes the boot very easy to put on and take off, while creating a spacious interior that allows the foot and toes to naturally spread out, so they won't feel cramped and packed into a tight space all day long. The thick sole delivers strong traction to help stabilize your steps so you can safely navigate unstable, muddy, or slippery terrains without losing your balance.
Selection Methodology
Our team came up with this list of products after carefully deliberating on the qualities that we concluded must be present in the best work boots for cold weather. We took on the challenge of creating detailed product reviews that we based on our personal experiences while trying and testing out the work boots in this list. We combined our experiences with the available information for each product to come up with assessments that will provide you with the data that you'll need, so you can have a more efficient procedure while you're searching for the top work boot choices that will address your specifications and needs.
The product list above includes a wide range of the best work boots for cold weather that were chosen after taking into account different job site requirements, style preferences, comfort levels, and other variables that need to be considered. Each product review emphasizes the strengths so you'll know from the start which options will bring you the strong points that you're looking for. At the same time, we highlighted each product's weak points to provide you with a clear idea of the weaknesses that you'll most likely encounter with each choice. These highlights will help narrow down your choices until you get to the product option that will be a perfect match for your requirements when it comes to the top work boots for use in cold weather.
Product Analysis on Different Categories
The products in these reviews were assessed by using the categories that we decided were the most crucial ones for choosing the best work boots for cold weather. The comfort & fit category analyzes the comfort level that each boot can offer and the components that affect this aspect. The design & build quality category considers the boot's features that bring functional and aesthetic strengths. The durability category goes into the details of the boot's features that contribute to overall strength, especially for long-term benefits. The sole & traction category examines the sole's construction and how it relates to the boot's ability to provide a stable and slip-resistant platform when walking on tricky ground conditions. The water resistance category checks the materials that stop liquid penetration to keep the foot dry when the surrounding area is exposed to extreme moisture sources. The insulation category determines the presence of insulation materials that maintain comfortable foot warmth while in cold environments. Finally, the value for money category weighs the price point as it relates to the total advantages that the boot can offer.
Overall
The Chippewa Aldarion Insulated Composite Toe Boot got top scores for features such as a very rugged structure, Thinsulate Ultra insulation, and contoured arch support. The Haix Airpower XR1 Boot got the same top score with its GORE CROSSTECH waterproofing, composite toe and puncture-resistant plate, and an exclusive climate system. The Dunlop Purofort Rig Air Fur-Lined Safety Boot followed closely in third place with cold insulation down to -20°C, fur lining, and shock absorption. The Dickies Medway Boot came in next with steel toes and midsole, heat resistance up to 300°C, and Thinsulate insulation, with the Bates GX-8 Side-Zip Gore-Tex Boot getting the same score for GORE-TEX waterproofing, a side zipper, and enhanced durability.
Selection process
These are the aspects that were considered in our analysis of the top Nike work boots:
Comfort & Fit
The Chippewa Aldarion Insulated Composite Toe Boot, Haix Airpower XR1 Boot, and Dunlop Purofort Rig Air Fur-Lined Safety Boot all got high scores for very comfortable features. The Dickies Medway Boot, Bates GX-8 Side-Zip Gore-Tex Boot both got slightly lower scores that were affected by issues such as difficulty to put on and remove and a slightly heavy profile.
Design & Build Quality
The Chippewa Aldarion Insulated Composite Toe Boot and Bates GX-8 Side-Zip Gore-Tex Boot both got top scores for this category, with the other three products following closely behind.
Durability
The Chippewa Aldarion Insulated Composite Toe Boot and Bates GX-8 Side-Zip Gore-Tex Boot both got top scores for durability, while the other three work boots followed closely with slightly lower scores.
Sole & Traction
The Haix Airpower XR1 Boot aced this category with outstanding traction, while the four other products had slightly lower scores but still offered strong traction. All the products in this list got high scores except for the Bates GX-8 Side-Zip Gore-Tex Boot that didn't have toe protection.
Water Resistance
All the work boots in this list got top scores for their waterproof design.
Insulation
All the products in this list got high scores for their insulated structures.
Value for Money
All the work boots had high scores for value for money.
Conclusion
The products in these reviews were shortlisted after our team deliberated on the attributes that we concluded were essential for the best work boots for cold weather. The top three products – Chippewa Aldarion Insulated Composite Toe Boot, Haix Airpower XR1 Boot, and Dunlop Purofort Rig Air Fur-Lined Safety Boot – all had high-quality insulation materials to deliver long-lasting warmth in cold environments. These boots also had waterproof designs that protected the feet from becoming soaked in wet conditions. These reviews aim to make the selection process more efficient so you can find the most suitable work boots for cold weather in the most convenient way
FAQs
Why are slip-resistant shoes important for people who work in restaurants?

Those who work in restaurants and in the food service sector often walk on wet, greasy, or uneven floors, and slip-resistant shoes can prevent slipping accidents on these tricky surfaces.

Do the best non-slip shoes for restaurants need safety toes?

Safety toes aren't necessary for these work shoes.

Why do these shoes need to be comfortable?

Restaurant and food industry jobs involve standing and walking for almost the entire shift, so it's best to have comfortable shoes that will keep the feet supported and pain-free for as long as possible.

Are all the non-slip shoes for restaurant use available only in black?

Not necessarily – although the black color gives the shoes the versatility to be paired with different workwear or uniforms.