Red Wing Boots Story and Evolution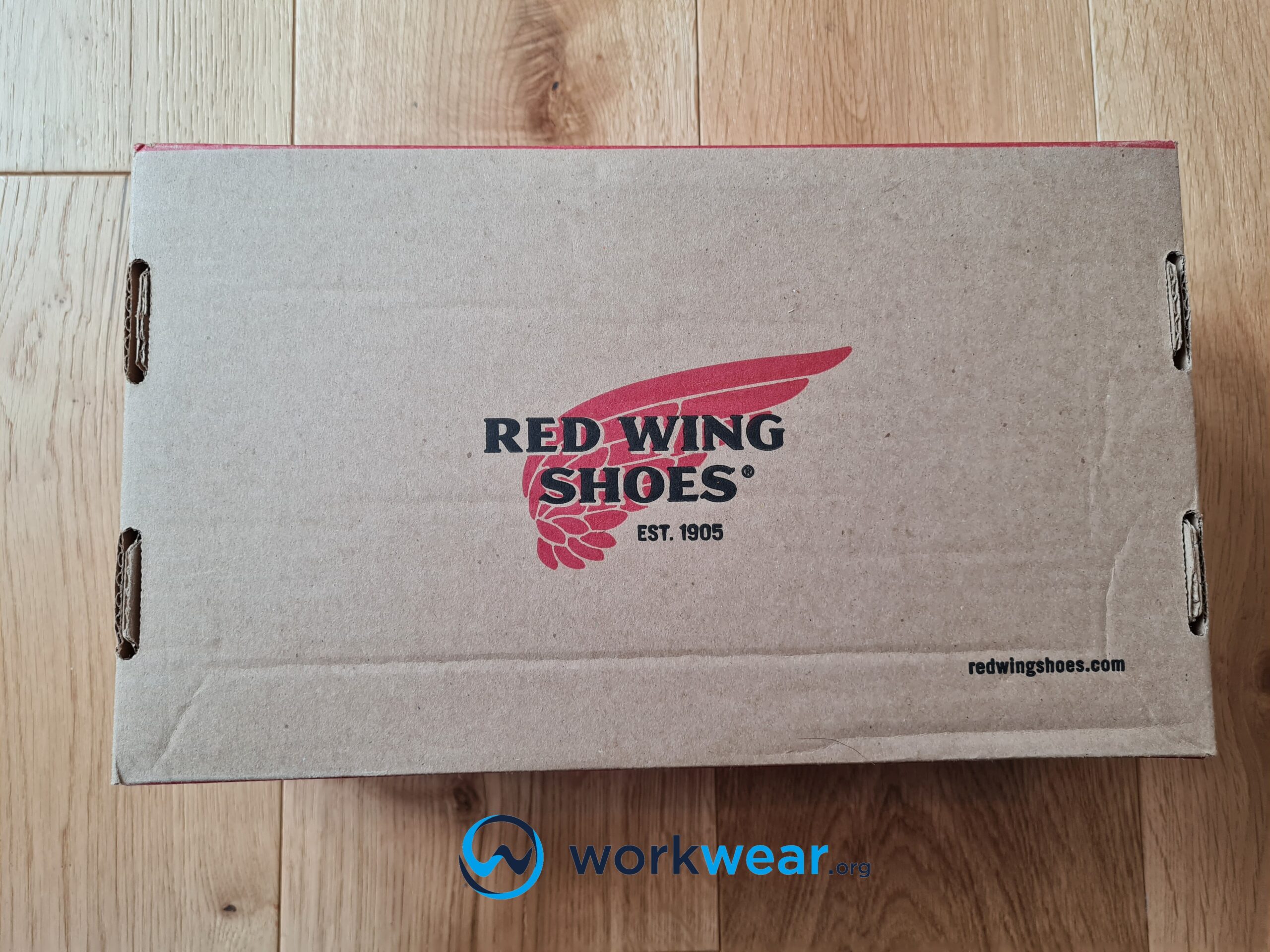 Clothes used only in the workplace are now being enjoyed in more social or laidback settings, and the same can be said for footwear. Red Wing has a stellar reputation for manufacturing reliable work boots made in the USA. Still, the brand's boots and shoes have started trickling into the ensembles of fashion-forward people in recent years. The brand combines superior construction and craftsmanship with top-quality materials, creating footwear choices that can be maximized for long-term benefits while also offering exceptional aesthetics. The Red Wing Heritage line displays the brand's commitment to first-rate quality, with each pair crafted by hand and requiring over 230 steps to finish. We'll be looking at more of the brand's products and distinct qualities in this article, allowing us to understand what makes Red Wing an enduring favorite for dependable work boots and fine-looking footwear choices.
Brief History
Established in 1905 in Red Wing, Minnesota, the Red Wing Shoe Company became the primary manufacturer of reliable footwear for American soldiers engaged in battle during World War I. This tradition of manufacturing footwear for use during wartime was once again engaged for American soldiers during World War II. The company introduced its first woman's boot in 1926 and named it Gloria – an outdoor boot featuring an extended height structure suitable for hunting, touring, and camping. In 1950, a new boot called the Vasque (style 854) was introduced, expertly crafted out of Oro-Russet leather that achieved the Vasque hunting dog's distinct coloring through a dyeing process. Finally, the year 1952 saw the introduction of what's probably the brand's most well-known boot – the style 877, an 8-inch classic moc-toe boot with the exclusive "Cush-N-Crepe" wedge sole, credited for being the boot that helped cement Red Wing's status as a top hunting boot brand.
During the 1960s, the company started putting ads featuring the moc-toe boot in local and national newspapers, with images of steelworkers wearing the classic 877 styles while building tall buildings. These ads paved the way for American workers to start seeing and appreciating the iconic boots for outdoor sports and activities and work settings. The 1960s through the 1980s saw several innovations in the boots' designs, including the brand's first boot (2488) to use waterproof leather, a fully gusseted tongue, a unique zipper in the SuperSetter style, and a double-layered leather upper for superior waterproofing in style 815. In 2006, the big game boot, style 882, was introduced, featuring brass hardware, GORE-TEX waterproofing, and leather welt construction. In 2007, the Red Wing Heritage line was launched due to a successful lifestyle partnership with the company J Crew.
Which Work Boots are Like Red Wings?
Danner
Established in 1932 in Portland, Oregon, by Charles Danner, the company started by manufacturing high-quality logger boots designed to withstand challenging outdoor conditions. Many of the brand's popular boots are still manufactured in the US (such as those included in the USA Made/Made in USA collection), with top-quality materials sourced worldwide. In addition, the company offers a recrafting service to bring life back to well-worn boots, with the re-soling, leather reconditioning, and restitching done in its Portland, Oregon, factory. Danner is known for its tough leather logger boots and footwear for work, hiking, hunting, law enforcement or tactical use. Still, it also offers fashionable footwear that can be enjoyed daily in less demanding environments.
Thorogood
Weinbrenner Shoe Co., the maker of Thorogood shoes, was founded in Wisconsin, the USA in 1892, with the company continuing to focus on manufacturing work boots that cater to a wide range of jobs in different industries. Weinbrenner Shoe Co. has the unique quality of being employee-owned and Union-operated, with their Wisconsin factory still being the manufacturing site of more than half of the products under the Thorogood name – including one of the brand's most popular styles, the American Heritage Moc Toe boot.
Carolina
Founded in 1963 as a new division of H.H. Brown, the Carolina Shoe Company enjoyed increased popularity after creating a cowboy boot that was fitted with safety toe enhancement during the 1970s. The brand is known for work-ready boots built to address the requirements of different jobs and work environments, using exclusive technologies and advanced construction methods. Carolina has several styles of Made in America boots still being crafted by hand by leather artisans in the company's factory in Martinsburg, Pennsylvania.
Chippewa
The company began its story in 1901 in Chippewa Falls, Wisconsin, where skilled artisans produced superior work boots for loggers and engineers. Chippewa may be best known for premium logger boots. Still, it manufactures high-quality leather boots that cater to different trades, emphasizing dependable functionality in tough outdoor conditions. It used to have a line of Made in USA boots, but the company's factories in Carthage and Cassville, Missouri, both closed in 2020 as a result of the economic effects of the global pandemic. Instead, Chippewa Boots are made using the finest materials and advanced technologies for high-performance use in challenging outdoor settings.
Georgia Boot
Founded in Atlanta, Georgia, in 1937, the Georgia Shoe Manufacturing Company aimed to produce reliable work boots offering good value for money. It is the first footwear brand to incorporate athletic comfort into work boots with the proprietary Comfort Core technology. The hardworking boots have long been favored by loggers and ranchers because of their dependable strength, while more work boot and casual boot offerings have become staples even off the job site. Georgia Boots are manufactured in either one of the company's two production facilities – one in the Dominican Republic and one in Puerto Rico. The latter is manufactured in the USA, Berry Compliant footwear.
What Are Red Wing Boots Good For?
Red Wing Boots come in different styles that cater to various job requirements and work environments. The work boots with safety toes offer superior protection in harsh settings that may be exposed to impact and compression threats, while the soft-toed options can be used at non-hazardous job sites. Insulated work boots are best for cold environments, while the waterproof choices guarantee constant foot dryness in wet surroundings.
The brand has several lines of work boots catering to different levels of physical exertion on duty. These boots feature qualities for enhancing comfort, performance, and durability, such as lightweight construction, a dedicated cooling system, an extremely light sole with resistance to harmful substances, an expanded toe room, high-rebound cushioning, and a precision lacing system using cutting-edge technology.
Which Red Wings Are Best?
Key Takeaways
Red Wing boots have long been preferred because of their premium construction and durability, but they're also highly appreciated for their aesthetic value. These sturdy boots are designed to deliver lasting functionality that you can depend on for long-term use. The timeless styles and top-quality materials create footwear choices that can be maximized on and off the worksite and have become popular wardrobe essentials for individuals who value style, comfort, and performance in equal measure.
FAQs
What Type of Boots Are Red Wings?

Red Wing manufactures different types of boots, including 6- and 8-inch work boots, moc-toe boots, hiking boots, logger boots, Oxfords, and chukka boots.

Are Red Wing Boots Good for Hunting?

Red Wing doesn't have a specific line of hunting boots. However, some boots can be used for hunting, such as the waterproof 8-inch King Toe boot and the 8-inch Tradesman boot.

What Are the Most Popular Red Wing Boots?

Red Wing Iron Ranger Boot – considered by many as the brand's most popular boot, this iconic boot continues to be a favorite among individuals who are after outstanding boot quality because of its exceptional style and durability. In addition, the cap toe feature elevates the boot's aesthetic, making it stand out among other work boot options. Red Wing Classic Moc Toe Boot – originally crafted for athletes in the 1950s, this boot remains a preferred choice for its superb functionality and fashionable profile. The moc-toe design creates a roomier interior, providing increased comfort and mobility while also showcasing a stylishly rugged appeal that suits a variety of outfits in and out of the work area. Red Wing Work Chukka Boot– built with a traditional profile with just a touch of ruggedness, this boot easily transitions from the workplace to more relaxed settings. The leather footbed becomes more comfortable in time and eventually delivers a customized feel for a more pleasurable boot-wearing experience. In addition, the Atlas Tred outsole accommodates the foot's movements with a flexible structure, making kneeling and bending much easier and more comfortable to manage. Red Wing Blacksmith Boot – the classic silhouette gives this boot superb versatility, making it a well-loved choice as it harmoniously pairs with different clothing choices for varied environments. The plain round-toe styling showcases a timeless grace and adds more space in the forefoot region, while the lace-up design allows for easy-fit customizations. Red Wing Classic Oxford – showcasing the beloved moc-toe construction that the Heritage line is famous for, this Oxford has a carefree aesthetic that's still versatile enough to be dressed up or down as needed. The moc-toe design gives a laidback charm while also delivering a rugged touch for a striking look while simultaneously enhancing foot comfort by providing enough space inside, allowing the toes to wiggle freely to stop foot cramping. Red Wing 8-inch Classic Moc Boot – with its extended height, this boot is a popular choice among riders, as it provides enhanced protection without compromising comfort and a remarkable style. The abrasion- and water-resistant upper offers another layer of protection against wetness and safety hazards on the road. Red Wing Postman Chukka Boot – initially built in the 1950s as government-approved footwear for use by police officers and mail carriers, this boot has a traditional silhouette that'll perform well in different work settings as well as in casual environments. The leather insole conforms to the foot's curves, delivering personalized comfort while wicking away moisture to prevent sweaty feet problems from developing over long hours of boot use. Red Wing Rover Boot – originally manufactured for the "rovers" or cotton mill operators during the early 20th century, this boot is a great choice for those after a comfortable and smart-looking boot. The bump toe, moisture-wicking lining, and Cushion Crepe outsole enhance foot comfort, promoting pain-free walking for long periods. Red Wing Pecos Boot – created as a cowboy boot for use on farms and ranches, this boot combines toughness and style in one good-looking package. The triple-stitching on the upper increases durability and enhances aesthetics, while the insole is designed to mold to the foot's contours for superior walking comfort. Red Wing Weekender Chukka Boot – featuring a casual profile that's handsome enough to be enjoyed for work or leisure, this boot ensures that your style stays on point without compromising comfort. A flexible structure makes this boot comfortable, eliminating the need for a long break-in period. At the same time, the lightweight materials prevent the boot from becoming too bulky.

Who Makes Redwing Boots?

Red Wing Boots are made by the Red Wing Shoe Company, headquartered in Red Wing, Minnesota.

Where Are Red Wing Boots Made?

The company has several products made outside the US, but the Red Wings Heritage footwear line consists of products built by hand in the Red Wing, Minnesota factory.

What Type of Work are They Ideal For?

Red Wing Boots have different characteristics, making them ideal for various jobs. Safety toe boots are ideal for hazardous work settings such as construction sites, warehouses, and other industries with compression and impact threats. Soft-toe boots can be used in non-hazardous work settings such as indoor offices, retail stores, and outdoor jobs that aren't exposed to safety hazards. Waterproof and insulated boot options are ideal for working outdoors in inclement weather.
---