Anti Static Esd Certified Electrical Hazard Footwear Explained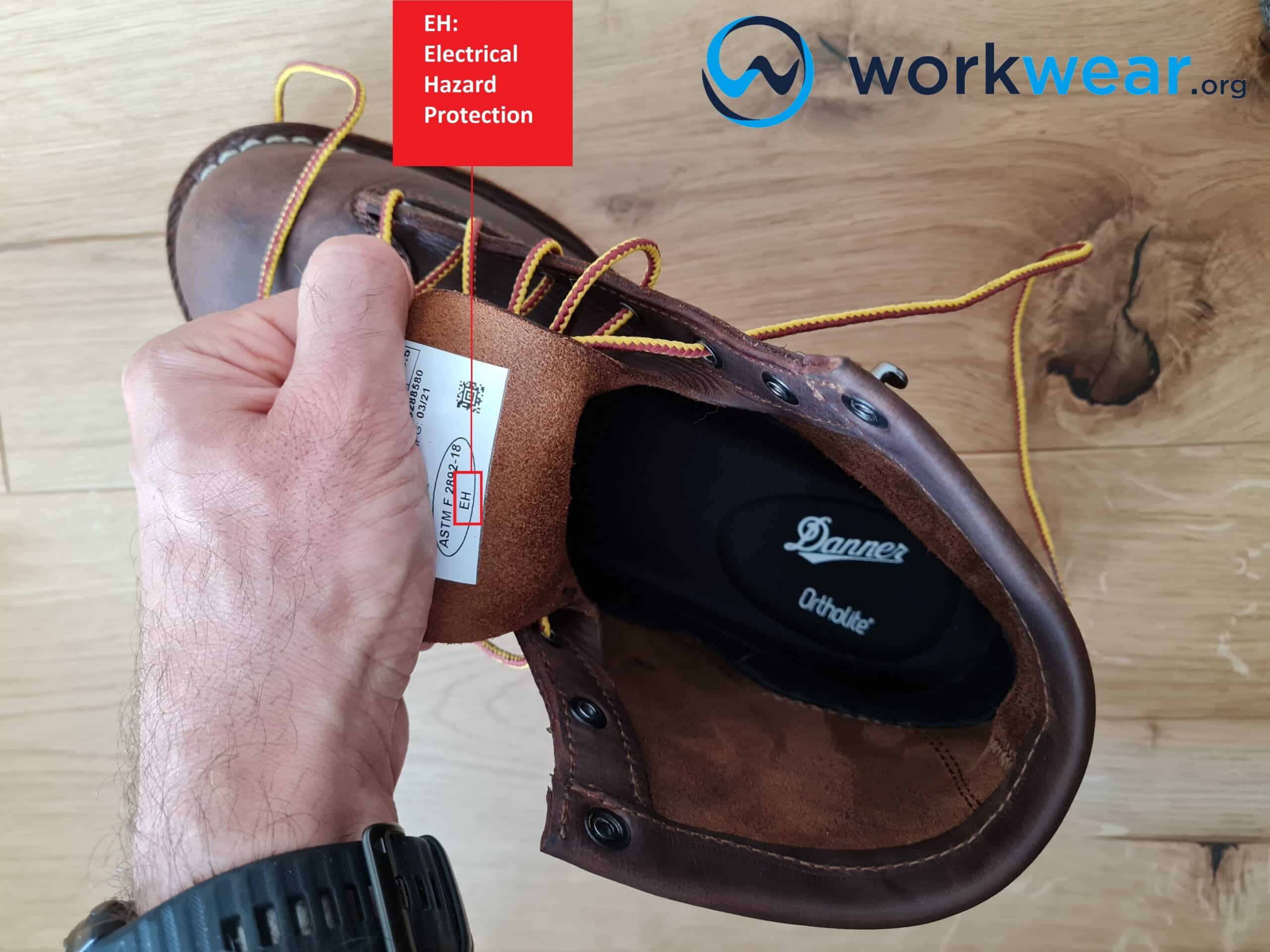 Safety is important in all aspects of life, and your workplace is no different. However, footwear plays an even bigger role for those engaged in an environment where electrocution is a genuine risk. This is where conductive footwear steps into the picture.
Conductive safety footwear is a must in any workplace with electrical hazards where a static shock is likely to occur. When it comes to conducive footwear, the three types that are commonly chosen are anti-static, electrostatic discharge (ESD) certified, and electrical hazard. Let's learn more about them.
Why Wear Conductive Footwear?
A common risk most are exposed to while working on construction sites is electrocution. Electrocution can trigger cardiac arrest in situations when you directly come into contact with high-voltage electrical equipment, such as overhead power lines or transformer cabins. Metal, water, and the ground are all conductors of electricity, as is the human body. As long as the equipment is functioning as intended, the circuit between the electric source, wires, and tool is maintained. Unfortunately, when the circuit or the machine malfunctions, the operator of the said machine becomes an unwitting part of the electric circuit. If you directly come in contact with a live wire, then you are exposed to the risk of a mild shock that feels like a tingling sensation. However, in some cases, the shock can be so intense that it results in fatal electrocution.
The simplest way to stay safe while working in such environments is to wear the right footwear. This is where conducive footwear comes into play. Shoes with anti-static properties are worn to diminish the likelihood of ignition when sparks interact with combustible liquids or gasses. These properties also reduce the chances of electric shocks from live components and other electrical machinery. Wearing safety shoes will protect you from the risks associated with electrostatic buildup.
Categories of Conductive Footwear
The three categories of conducive footwear are anti-static, electrostatic discharge (ESD) certified, and electrical hazard.
Anti-Static Footwear
Footwear that dissipates static electricity is known as anti-static, keeping you safe by absorbing static electricity.
Remove the accumulation of static electricity from the body and provide resistance to electrical hazards caused by live wires.
You can opt for either safety shoes or soft-toe shoes with this feature.
Electrostatic Discharge Footwear
Electrostatic Discharge (ESD) safety shoes ensure no buildup of static charges in the body by redirecting them into the ground in a safe and controlled fashion.
They prevent any chances of a sudden flow of electricity from an electrically charged body into yours.
Their dissipative and conductive soles offer basic resistance to static electricity. This, coupled with the addition of carbon inserts in the soles or the footbed, offer comfort while improving the needed shoe-to-ground resistance to prevent electric shocks.
Electrical Hazard Safety Footwear
Electrical Hazard (EH) safety shoes offer a secondary layer of protection from accidental shocks or electrocution.
The outer surface of the footwear is made of non-conductive materials that ensure no charge passes through the body and is instead fully isolated from the ground.
It can have composite or steel toes, but the metal is enclosed by non-conductive materials such as rubber or leather for insulation. This makes the footwear safe for those working in environments with live circuits.
A label is usually sewn into the shoe's inner part that declares them anti-static, electrostatic discharge, or electrical hazard shoes. So remember to check for it! The terms anti-static, electrostatic discharge (ESD), and Electrical Hazard (EH) probably sound the same, but here are the differences between them.
Comparison Table
| Characteristics | Anti-Static | Electrostatic Discharge | Electrical Hazard |
| --- | --- | --- | --- |
| Meaning | Footwear shields the wearer from shocks by transferring electrical charges to the ground. | The low electrical resistance of this specific footwear is designed to prevent the uncontrolled electrostatic charge. | Footwear is designed to drastically reduce the amount of electricity that passes between them and the ground to reduce the risk of electrocution. |
| Electrical Resistance | Between 0.1 and 1000 megaohm (MΩ) | Between 0.1 and 35 megaohms (MΩ) | It can withstand 1 minute of 18,000 volts applied at 60 Hz with no induced current or leakage exceeding 1.0 milliampere. |
| Design | Dissipates static instead of accumulating it when in contact with an electrically charged object. | Prevent electric shocks when you come into contact with a positively conductive object. | It offers an additional layer of defense to protect the wearer from electrical shocks. |
A wide range of conductive footwear is available on the market; however, some are better than others. Based on the hundreds of work boots we have personally worn and tested, Dr. Martens Industrial Safety Toe boots and Timberland's Disruptor Chukka Alloy Safety Toe boots are among the best. These boots and shoes are not only comfortable and stylish but are designed keeping the highest safety standards in mind. Their in-built comfort technology and electrical hazard protection ensure your comfort and safety while working in industries prone to electrical accidents and electrocution.
How to Take Care of Conductive Footwear?
Your conductive footwear must be regularly maintained and cleaned to guarantee maximum performance. Follow the steps here at least once a week to keep them functioning efficiently.
Scrub the outsole with a little soap. Keep the soles of the safety shoes or boots clean and free of mud and debris.
The interior of the shoes needs to be vacuumed after removing the insoles. Always keep the interior of your shoes spotless.
Use a wet cloth to clean the outer surface of the shoe.
Conclusion
Paying attention to the design of footwear is needed to ensure your safety in a work environment with a high risk of static shocks. Now that you know the different types of conductive footwear, it becomes easier to see the role of safety footwear. After all, regardless of the profession, you are involved in, health and safety must always be your priority. Whether it is anti-static, electrical hazard, or electrostatic discharge certified shoes, they all dissipate electric charges to reduce the chances of accidental injuries, shocks, and electrocutions in extreme cases. So, before selecting a pair of work shoes or boots, ensure that it caters to the requirements of your job and your safety!
FAQs About Conductive Footwear
What Industries is Conductive Footwear Ideal For?

ESD and anti-static safety footwear are commonly used in industries including aviation, industrial equipment manufacturing, semiconductor fabrication, engineering technicians, telecommunications equipment production, battery manufacturing, computer equipment factory production, healthcare establishment, healthcare facilities, and more.

What Are The General Workplace Settings Where Conductive Footwear Is Needed?

Any workplace where an uncontrolled static discharge can result in gas, fuel, or coal dust explosions and the breakdown of solid-state electronics parts such as integrated circuits also needs conductive footwear. So, anyone working in the settings mentioned above must wear anti-static or ESD protective gear to safeguard any electrical components.

Does Temperature Influence the Conductivity of Footwear?

The performance of a shoe is influenced by its surroundings, and the shoe itself undergoes minor adjustments. Some materials enhance the functioning of safety shoes while others reduce them. Temperature influences the discharge capacity of conductive footwear. When the weather is cold, contact resistance increases.

What Role Does Moisture Play in Conductive Footwear?

Moisture influences the functioning of conductive footwear. When shoes are used for prolonged periods, they become damp due to perspiration. This means their capacity for discharge increases. Also, if the sole of the conductive footwear isn't clean, it cannot dissipate electric charges like it is supposed to.

Can Water Be Used to Clean Conductive Footwear?

You can use a damp cloth to clean the outer surface of conductive footwear but avoid soaking or rinsing them with water. This impedes their functioning.

Why Should The Soles of Conductive Footwear Be Clean?

If the soles are dirty or covered in dust and debris, contact resistance reduces, making them less efficient in dispersing static charges.